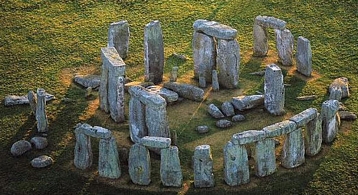 Click to enlarge
Welcome to the home page for Project. Take a look at What's New in our web.
or alternatively click on individual page links.
This web is the centrepoint to which all information on the MEACOCK'S of the world will be collated eventually it will include a list of all the Meacock's we have been able to find on the Internet and it will also have attached gedcom files of the various Meacock family groupings....the aim of the Meacock Family Tree is to provide as much information and family history of Meacock's as is humanly possible in the hope that this will help those searching for Meacock Family.

Contact's Eric Paul

The following is a list of recent additions to our web. Whenever we publish a paper, write a specification, submit a status report, or add anything else to our web, we'll put a notice here. Every now and again we'll remove the oldest items. The most recent changes are listed first, and each item is linked to the page with the new or updated content.Just Click on the listing to go to it.
Date 24/07/2014
Date20/07/2014
Date 20/07/2014
Date 20/07/2014
Date 18/05/2011
Date 25/04/2011
Date 25/04/2011
Date 3/12/2010
Date 3/12/2010
Date 19/06/2009
Date 12/11/2008
Date 11/11/2008
Date 10/11/2008
Date 9/11/2008
Date 30/06/2008
Date 29/06/2008
Date 20/07/2007
Date 17/07/2007
Date 9/07/2007
Date 9/07/2007
Date 27/06/2007
Date 10/10/2006
Date 9/10/2006
Date 2/10/2006
Date 19/09/2006
Date 18/09/2006
Date 9/09/2006
Date 20/09/2005
Date 12/09/2005
Date 9/09/2005
Date 9/06/2005
Date 8/06/2005
Date 16/05/2005
Date 15/05/2005
Date 27/05/2004
Date 4/05/2004
Date 16/6/2003